It's a boy!!!!!!!!!!!!!!
This Memorial was created in memory of our little angel Steven, it tells of him and his life. Please sign his guestbook and let us know that he has touched your heart.
When we found out we were pregnent with our little Steven we were so happy, we had been trying for two years and there we were looking at that little line that showed it was finally here. He was an impatient baby even in the womb couldn't stand to be still and wanted to rush ahead even before it was time. but when the time came we couldn't have been more ready. There he was our beutiful baby boy all 7lbs 10 ozs and 21 inches of him.
Steven was always a happy baby ready and willing to take any picture. He loved to laugh and play and often couldn't sit still for long.
Okay lets play.
It wasn't long until we discovered that darling baby had grown into a fearless and unstopable toddler who wouldn't stop until he had explored everything. He quickly figured out how to crawl, and then to walk, how to get the phone to dial numbers so he could talk to people and how to change channels to check out every channel. He loved to play cars and ride his bike.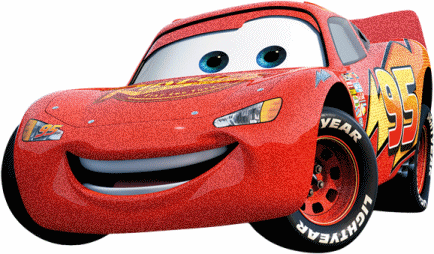 Look i found a cat that won't run from me!!!
He learned that the outside world was even more interesting and soon couldn't stand to be indoors. He'd sneak out every chance he got and investigate anything he found. We learned he had a profound love of nature, animals and water. He loved to be with other children and enjoyed sharing anything he had with them.
He loved to play in the water and had no fear of jumping into the pool. On his second birthday we had a pool party for him and I made him a cake in the shape of a car. I'd never seen a child have so much fun.
The perfect big brother
His baby sister was born on July 10, 2007 and he was so excited. Steven loved to try and help with her from holding her to feeding her and changing her diapers. He thought every baby in a maganize was his sister and that he was the only one that was supposed to care for her. He would even get mad at me if I didn't pick her up right away and he would try to pick her up himself. He loved her very much.
I'm three years old!!!!
His third birthday was a simple birthday with a simple cake and a few friends but he was just as happy. He got a big boy bike and was able to ride it within ten minutes of us showing him.
our angel baby in God's hands now.
Aug 16th: Steven and I had decided to have a special day just for him. He helped me empty the dishwasher and danced in the kitchen, then he and I went to the store and he rode on my back through the store picking out his drink and paying for it. we got home had lunch and he took a nap. After his nap he went outside to play, he played in my flower garden throwing dirt up in the air which landed on him and the dog. He had three showers that day! I went inside to care for his sister and when I came out he was gone. I found him in our pond, pulled him out and started CPR while my mother called 911. fourty minutes later the ambulance and chopper were there and preparing to take my baby boy to the hospital. I rushed there and made it about five minutes before my husband. After what seemed like forever the doctor came in and told us our son was gone. We miss him so much.